Become A Leader On Court And Watch Your Game Improve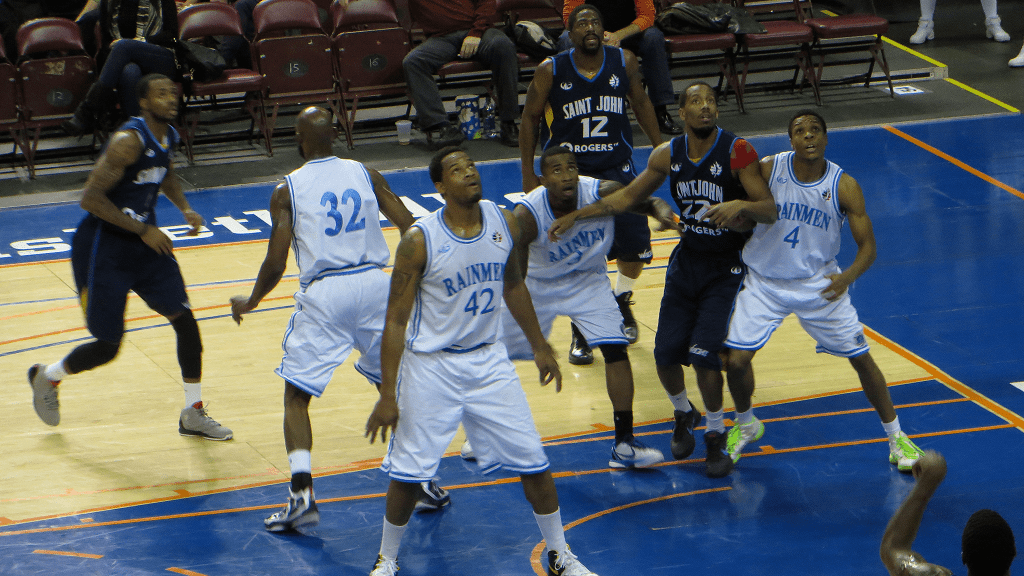 It doesn't matter if it comes naturally to you or if you need to work extremely hard at it, everyone has the potential to become a leader. You could be a leader in your sports team, your university lab course, or in any other activity which you participate in. Usually, if you make the step and become a leader, your performance in whatever you are doing will improve dramatically.
This is especially true when it comes to sport teams, including basketball. Team leaders feel a sense of responsibility, pride, and love for the team. They can be inspired to play better to help the team win due to their deep involvement. This is turn can motivate the rest of the team, and can lead to big upset wins or surprise scores.
How Do You Become A Leader?
You are probably thinking that ok, you would like to become a leader in your team. In fact, most people think this, as leaders are usually respected and looked up on as role models by other players. However, if you aren't a natural leader, then it can be very difficult to put yourself in a leadership position. What should you do to improve your leadership skills, and how should you do it?
Work on your game – Every basketballer has weak links and things that they can improve to make themselves a more complete player. Rather comprar tobogan hinchable baratos than waiting for these to develop themselves, become proactive and target them through specific training sessions. Ask other team members if they are interested in training with you. This will show your teammates that you are willing to go the extra mile to improve.
Help your teammates improve parts of their game which you are skilled in – Maybe you are an extremely skilled shooter, or perhaps you have the best evasive skills in the competition. Whatever your skills are, you can offer to help your teammates improve theirs. This will help you not only develop your leadership skills, but will help others recognize that you are a leader in the group.
Step out of your comfort zone – Force yourself to step out of your comfort zone and do things which you maybe aren't comfortable with. This could be any number of things, including:
Speaking up at quarter or half time and giving your opinion on the game.
Running the warm-up before the game if your coach is late or absent.
Offering to take training or a part of training and using your own drills.
Be responsible for pre-game arrangements. Does someone need to wash the jerseys? Does someone need to bring water or oranges for the game? Volunteer to do some of these things.
Speak up – One of the most important traits of a leader is that they are able to speak their mind. You can start with talking on the court. Instruct your teammates on where to run, praise them when they do something good, or provide constructive criticism to help them improve their game.
Listen – While confidence and the ability to speak your mind are important leadership traits, so is listening. Listen to what your teammates have to say. Don't ignore their opinions or pretend that they don't matter. In a successful team, everyone's voice is important. No one should be given preference above anyone else, or team imbalances and player conflicts may arise.
Making use of these tips will set you well on your way to becoming a leader, but the most important thing is that you want it. Wanting to become a leader in your group will motivate you, drive you, and will make it happen. Fuel your desire to become a better player and begin to lead your team to success!
What Are The Benefits Of Becoming A Leader?
If you set your mind on becoming a successful leader and incorporate essential leadership traits into your game, then there is absolutely no doubt that you will become a better player. There are a number of reasons why this will happen, but they are mainly centered around the fact that you will be more motivated, will feel intimately connected to the team, and will feel a responsibility to perform in the big games and when you are needed the most.
When you feel that you are one of the true leaders of your team, you will feel the drive to play as good as you can in every single game. Since it is the team captain and leader's responsibility to motivate, drive, and organise, if you are in a leadership position, you will be required to set an example. Your teammates will follow your example, causing the whole team to play better.
Being a leader can be exciting, even if you aren't officially recognised as team captain. Being excited will help energise you to put more into training and the team, which will obviously improve your game.
Next time you head down to basketball training, make a conscious effort to improve your leadership skills. You will be surprised at the difference it makes – you will feel better, more motivated, and will want to be at training more. Get out onto the court, have fun, and become a team leader today!