The Leading Basketball Clothing Supplier
Are you looking for a uniform supplier that can cater to your needs? SLAMSTYLE can offer you a wide range of basketball gear, including shorts and jerseys, tracksuits and training shirts – all in the latest styles. We offer completely custom made gear that isn't only of superior quality, but is also available to you at affordable prices.
What we bring to the court
Greater levels of quality, customer service, professionalism, technology and value (sadly something that is still lacking with the majority of our competitors today both large and small).
Slamstyle was born from a passion for creating innovative high quality custom designed basketball wear – which we have been doing since we hit the court in 2005.
Since our inception, we have strived to be the best in basketball gear, making us an apparel company of choice. We believe we set the benchmark for superior quality, service, design, innovation, delivery and technology. In addition to this, Slamstyle continually pushes these pillars of success to ever higher levels by listening to customer feedback, keeping up to date with the latest basketball gear trends, internet technology in relation to customer experience, interaction and production technology advances.


Our mission
To create custom basketball team uniforms and associated apparel that is truly innovative and amazes our customers.
Be known as the market leader when it comes to manufacturing stable high quality basketball garments – 365 days of the year.
Deliver our high quality garments to customers in the quickest possible timeframe.
Strive to always serve our clients with the highest levels of customer service and always act with integrity and honesty.
Infuse creativity and passion into our garments.
Our basketball gear is designed on…
Service
Our pledge is to establish lasting relationships with our customers. We do this by exceeding their expectations in relation to delivery timeframes, follow up of queries and turnaround times of design briefs and quotations. Trust will be continually built through exceptional performance by every member of the Slamstyle team and a commitment to deliver a positive and memorable experience when it comes to purchasing custom made uniforms and associated apparel.
Quality
Industry leading manufacturing standards are maintained throughout both the business and the manufacturing process. Each step of production has a quality gateway which results in truly innovative products that have superior stable quality.

Professionalism
Hire the best people in every area of our business. Instill a company wide ethos that whatever it is we do – we be the best at it. Implement systems, processes, procedures and build a multi skilled team that allows us to always achieve and improve on this goal.
Innovation
Create standout individualised designs relating to basketball clothing and associated apparel which incorporates the latest fabrics, uniform cuts, themes and colour integration.

Value
Always offer reasonable prices to all our clients from social teams to clubs and associations. Provide uniform management services to our clubs and associations which adds value to our customers and enhances the experience when dealing with our company.

Technology
Enrich the customer experience by pushing the boundaries of technology integration at the customer interface regarding the online design and content experience. Enrich the customer and order management at the back- end with use of the latest and most advanced manufacturing equipment, technology and systems.
Delivery process and timeframes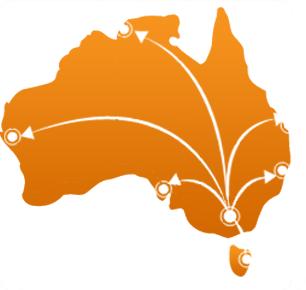 Slamstyle's business and manufacturing footprint has been structured to deliver the fastest turnaround times in the Basketball Apparel Industry for both custom and non custom garments. After reviewing an extensive list of manufacturing locations (inclusive of Australia) and supply chain models we have developed what we believe to be the most optimal and fastest supply chain model in the market place today.
We have the ability to run our manufacturing operations 24/7 to ensure urgent orders are manufactured in the quickest time frame possible post which we can deliver to all capital cities in Australia within 24 to 36 hours. Regional centres typically add an additional 12 to 24 hours onto this time frame.
Certified Quality System – ISO 9001:2008
Most of our competitors talk about quality – at Slamstyle, we live it! How do we do this? We build quality into every step of our supply chain, end to end. Not only have we built ISO standards into our own business, we have ensured that all our key interfacing suppliers and partners are accredited ISO companies.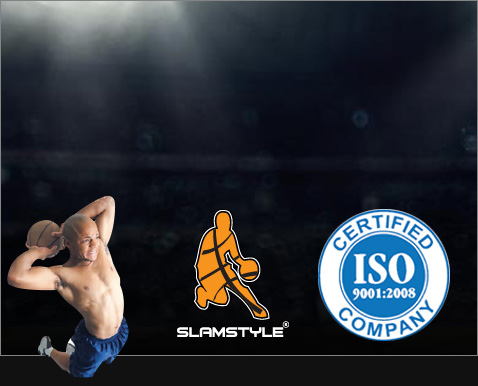 Quality management mission statement
Deliver the highest level of excellence and value in the provision of custom basketball apparel and associated products and online technology that exceeds customer expectations.
Build long lasting relationships with our customers, based on quality, honesty, integrity, satisfaction and personal attention.
Undertake only those assignments which can be fulfilled to the complete satisfaction of the customer. All customer satisfaction surveys to be kept for 3 years.
Comply with our quality requirements and continually improve the effectiveness of the quality management system.
Contact us today to find out more about our basketball clothing – we're always more than happy to answer any questions about our designs.